the cloud
The web has become a integral part of any business, from web sites to web applications to backup, the web offers a lot to a business in terms of communications and security.
cloud email hosting
comprehensive email services
For those who don't yet need a server, or for those with a large number of employees based outside the office, Cadnet offer a hosted email service that provides full email services along with shared calendars, shared tasks and shared contacts, giving enterprise level services where they are needed most.
Communication is the key to any business. You can extend the functionality of your email, calendar and task list by centralizing them and being able to access them in a variety of ways both in and out of the office.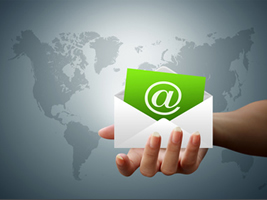 features
Emails/Calendars/Tasks stored securely in the Cloud
Access everything via Outlook, Webmail or your Tablet/Mobile from anywhere with an internet connection
Collaborate with other webmail users by sharing contacts, calendars and folders
Full Antispam functionality