Networking
Networks are an essential part of a modern business, increasing efficiency by providing quick and easy methods of finding and sharing information.
Cadnet can help you develop your network to make a real difference in your companys performance.
Cadnet can provide you with the highest levels of technical expertise, strategic thinking and hands on skills.
Avast Business Security partner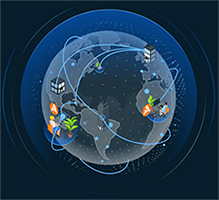 The Avast difference
Cyberthreats are already complicated, and the last thing businesses need is cybersecurity that's complicated too. Our easy-to-use business antivirus solutions provide strong protection against a wide variety of cybersecurity threats so that you can worry less and focus more on your business.
Award-winning protection for your business
File Shield
Scans programs and files saved on your PC for malicious threats in real-time before allowing them to be opened, run, modified, or saved. If malware is detected, File Shield prevents the program or file from infecting your PC.
Web Shield™
Scans data that is transferred when you browse the internet in real-time to help prevent malware, such as malicious scripts, from being downloaded and run on your PC.
Mail Shield
Scans your incoming and outgoing email messages in real-time for malicious content such as viruses. Scanning only applies to messages sent or received using desktop email clients such as Microsoft Outlook or Mozilla Thunderbird).
Behavior Shield
Monitors all processes on your PC in real-time for suspicious behavior that may indicate the presence of malicious code. It is designed to detect and block suspicious files based on their similarity to other known threats, even if they are not yet added to the virus definitions database
Sandbox
Allows you to browse the web or run an application in a completely isolated, safe environment. When you run an application in Sandbox, your activity and web content is contained, which prevents damage to your PC. This is useful when you want to run suspicious or untrusted applications without risk
CyberCapture
Detects and analyzes rare, suspicious files. If you attempt to run such a file, CyberCapture locks the file from your PC and sends it to the Avast Threat Lab where it is analyzed in a safe, virtual environment.
SmartScan
Scans for malware, outdated applications, unsafe settings, and suspicious add-ons.
Rescue Disk
Enables you to scan your PCs before the system booting. This significantly increases the chances of detecting and removing malware because the malware is unable to counteract. If you suspect your PC is infected with malware and all other antivirus scans were unable to resolve the issue, you can use Rescue Disk
Liberate your time so you can focus on your business