Software focus
Cadnet create elegant solutions to transform the way you work and maximise the success of your business.
bespoke web solutions
Web Application Development
Flexible web applications reduce your costs
Web applications are by far the most economical, flexible and powerful choice of platform for both small businesses and large multi-user systems. Web apps can be used to carry out almost any business critical function including management and database applications, sales order placing and processing, customer relationship management, staff handbooks and procedures etc.
Accessed via a browser over a network or the Internet instead of directly on a users PC, web applications are popular with businesses for a number of reasons; primarily the ability to update and maintain them without having to install software on potentially thousands of users' computers, which creates huge savings in time, money and resources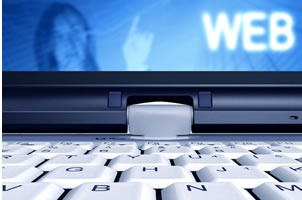 Cadnet Approach
With many years' experience in the development and implementation of bespoke or hybrid software systems and web applications, Cadnet can provide considerable business savings and improvements to workflow processes by creating a web application to meet your specific needs
Call Now for a free consultation
If you are looking for a unique solution that will help your business just give Cadnet a call.
Call: 01204 498190 and ask for the development team.