Professional Software Development
Problem - Your Business is Unique.
Off the shelf packages can't offer exactly what your business needs. In fact, by being too general, they can even make life harder for you and your staff.
So, if you keep saying "There has to be a better way of doing this!" then you have "The Problem"
Solution - A Unique Software Package.
Developed specifically for your needs, a Cadnet software solution makes sure you have vital information at your fingertips to keep that competitive edge!
Cadnet will develop a solution that is both simple to use and exactly meets you needs. Our team of programmers go out of their way to create a solution that will transform the way you work and improve your business potential.
Desktop
Internet
Mobile
Call Centres
Free Consultation
Talk for free to our experienced development team.
Cadnet offer an initial consultation free of charge to help us better understand your business and give you the opportunity to see the improvements a bespoke software package can make to your business.
Often Cadnet will suggest possibilities you had not even thought of that can revolutionise the way you work.
Contact us
Client Profiles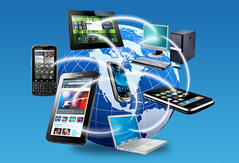 Take our clients word for it...
Cadnet have a wide range of software clients from small businesses through to large multinationals!
By providing effective software solutions Cadnet engage at many levels. Whether simply making your quoting systems more effective or tracking your products around the world, you can be sure that a Cadnet Solution will benefit your business.
Have a look at some of the solutions we have developed and what our clients say about their experience.
We look forward to working with you!
read more