software focus
Cadnet create elegant solutions to transform the way you work and maximise the success of your business.
callqueues
Call Centres need highly efficient software to maximise their potential. CALLQUEUES offers a swift and robust solution which brings out the best from any centre
Call Centre Software
CallQueues is the perfect solution to managing your call centre. Complete with automatic dialing, TPS, Data cleaning, Operator Manangement, Call Monitoring, Call Recording and so much more...
CallQueues is everything you need to maximise the effectiveness of your data, the number of your calls and the success rate of your operators!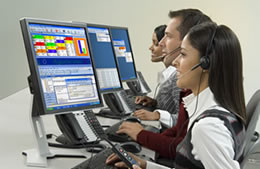 callqueues clients
The Health Insurance Group
Secure Health
Wintergreen Healthcare
C&A Healthcare
the callqueues solution
CallQueues: Maximise Your Return on Calls
CallQueues is a complete and effective solution for telemarketing companies of all types. Data and agents time are the two most precious things in a successful Call Centre. CallQueues allows you to get the best from both by gathering crucial information with each call and putting that information straight in the hands of the agent
Callqueues Modules
CallQueues is modular. You can configure your system to match your requirements, run on an existing network, talk to your own Telephone Exchange and so much more. Tailoring your system keeps costs down and ensures the fastest possible ROI
"Can I thank you all, and please pass on to the rest of the team my thanks also. We've had a fantastic year, far out reaching last year by considerable amounts of zero's and we couldn't have done this without your help and expertise."
Dave Spurr
Data Manager
"I heard about Cadnet Solutions by way of recommendation and it prompted me to consider whether the CallQueues system they offered could work for my business.
SecureHealth is one of the most successful private medical insurance intermediaries in the UK, but I wanted a technology partner that could help me drive further efficiencies, improved results and ultimately benefit the business in the long term.
I have to say that I have found the CallQueues System to be superb value for money it has delivered both efficiencies and improved results in a time when the economic conditions in the country are challenging the investment I made is proving to be money very well spent!"
Jon Darby
Sales & Marketing Director