software focus
Cadnet create elegant solutions to transform the way you work and maximise the success of your business.
windows Desktop solutions
Efficiency at the heart of your business
Often businesses are plagued by old fragmented systems that have evolved over time as the business has grown. Duplicated effort, double entry of data, hard to find information all add up to lost time and lost opportunities.
Cadnet take the time to understand your business and the information it needs to work smoothly, then based on your unique requirements we build efficient and easy to use systems to streamline your workflow.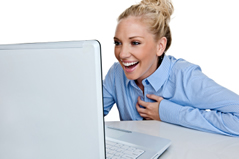 Up to date
Innovative Desktop Development
By using the most up to date tools Cadnet create state of the art desktop solutions in order to give you something fresh and efficient that is easy to use.
A clean user interface, keeping usability at the forefront of any design.
Scalability, with the ability to be added to and seamlessly expanded.
Fully integrateable, interfacing with other software components and utilising their functionality eg reporting, exporting, emailing etc.
Call Now for a free consultation
If you are looking for a unique solution that will help your business just give Cadnet a call.
Call: 01204 498190 and ask for the development team.